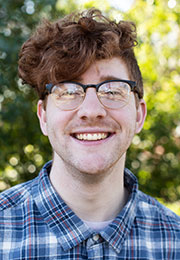 A recent George Fox graduate, Jake Thiessen, has joined the university's marketing communications office as a content specialist. He assumes the position full time after taking the job on a temporary basis in January. His main responsibility will involve creating social media and video content for the department. Jake graduated from George Fox in December of 2018 with a bachelor's degree in cinema and media communication. During his time as a student, he worked as a content producer in the marketing communications department (2017-18) and worked as a post-production intern with the Portland-based R2C Group last summer. He was also a resident assistant for the university in 2016-17. Jake enjoys drumming, identifying clouds and reciting the alphabet backwards. He lives in Happy Valley and attends Happy Valley Evangelical Church.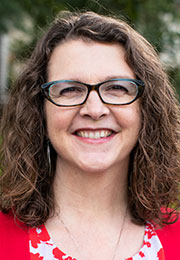 Alumna Leah Gomes joined the university to work as an enrollment counselor for the school's Adult Degree Program. For the past three years she has worked as a third-grade teacher at Newby Elementary School in McMinnville. Previously, from 2009 to 2014, she was a student teacher supervisor at Linfield College, providing guidance to pre-service teachers. Also, from 2011 to 2015, Leah was part of a teaching team at Coast Hills Community Church in McMinnville, functioning as a member of a team responsible for delivering weekly messages. She holds a master of arts in teaching degree (1998) and a bachelor's degree in psychology (1996), both from George Fox. Leah lives in McMinnville with her husband Jarvis and children Emma (18) and Kaden (15). The family attends McMinnville Covenant Church.
Jen Macnab (Registrar's Office) and Jennifer Lichtenberg (Counseling) have left the university.