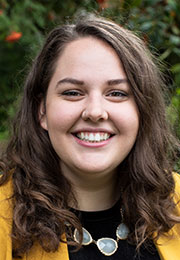 Lindsey Coates has joined the advancement office as the assistant director of the annual giving program. A 2018 graduate of George Fox, she worked previously in the office as both a phonathon caller and supervisor in 2015 and 2016. She also worked for two years as a special projects facilitator for Doran Automotive in Newberg (2015-17). Her activities on campus included serving on the Associated Student Community and running her own kayak rental business. Lindsey earned a bachelor's degree in interdisciplinary studies, incorporating studies in organizational communication and Christian ministries. She lives in McMinnville with her husband Austin and their puppy, Pooter. They are currently looking for a church home in McMinnville.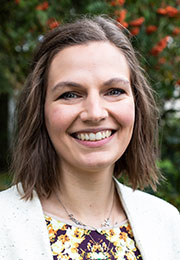 An alumna who formerly worked as the university's costume shop manager, Kimberly Hergert, has returned to campus this fall to serve as costume shop manager on a part-time basis. She worked previously at George Fox as the costume shop manager from 2012 to 2016 and during the 2009-10 academic year. She was also the shop's seamstress from 2007 to 2011. In all, she has done costume design for more than a dozen productions, including 11 at George Fox, since 2009. Kimberly has also worked with the Valley Repertory Theatre in town, as well as Theatre Vertigo, Pacer Drama, and After School Productions. She also spent the summer of 2011 as the costume shop first hand for Idaho Repertory Theatre in Moscow, Idaho. She earned an interdisciplinary degree in art and fashion merchandising from George Fox in 2011. Kimberly lives in Portland with her husband, Peiter, and their two children, Stevie and Dylan.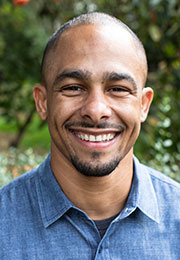 Moses Hooper has joined the marketing communications department as a video producer. A former U.S. Marine, he has worked the past year as a production intern with the Murdock Charitable Trust & Windrider Institute, for whom he planned, shot and edited films for NGOs across the West Coast, Europe and Africa. Previously, in 2017, he did video production work and assisted in the creation, organization and distribution of digital content for Humble Beast Records in Portland. Previously, Moses served in the Marine Special Operations Command in San Diego from 2004 to 2009. He went on to earn an associate's degree in recording technology from Citrus College in 2013 and a bachelor's degree in cinema and media arts from Biola University in 2017. He lives in Newberg and attends Saving Grace Church in Milwaukie.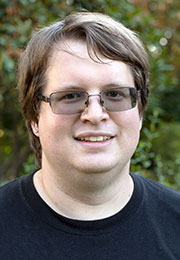 Plant Services has hired Joshua Howlett as a custodian. A 2018 graduate of Southern Oregon University, he has worked since March as a part-time office aide for Curry County Title of Gold Beach, Oregon. From 2015 to 2018, he worked part time as a lab aide in Southern Oregon's computer lab. He earned a bachelor's degree in emerging media digital arts from the school this spring and, previously, attended Southwestern Oregon Community College on a part-time basis. Joshua lives in Newberg.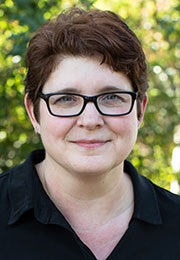 A former longtime employee, Tammy O'Doherty, has returned to campus to work as the program coordinator for the Graduate Department of Clinical Psychology. She worked at the university in the same capacity from 2006 to 2017. Prior to that, she was an administrative assistant for the university's undergraduate psychology and writing/literature departments from 2001 to 2005. Tammy earned a bachelor's degree in elementary education and consumer science in 1995. She lives in Newberg with her husband Liam, who recently returned to teaching special education students at Newberg High School. They have two grown daughters, Ashley and Katie Carlene. The O'Dohertys attend Family Life Church in Newberg.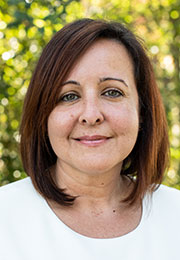 The university has hired Marivelisse Ortega as an administrative assistant in the Intercultural Resource Center. For the past two years she's worked as a sales associate for Kate Spade NY in Honolulu. Concurrently, since the fall of 2016, she's been employed as an administrative assistant with Air Balance Hawaii, Inc., also in Honolulu. She worked previously as a bid director and administrative assistant for Pacific Test and Balance, Inc., in Honolulu (2013-16) and as a community service coordinator for Hickam Communities on the Hickam Air Force Base at Pearl Harbor in Hawaii (2011-13). Marivelisse earned a bachelor's degree in business administration and marketing from the University of Puerto Rico, Bayamón in 1997. She lives in Keizer with her husband, Javier F. Martin Vinas, and their daughters, Bethany, Brianna and Annelle. Both Brianna and Annelle attend George Fox. The Ortegas attend Outward Church in Salem.
Dylan Harris (Print Services) has left the university.