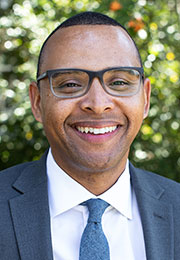 Michael Reza has been hired as vice president of the university's advancement office. He arrives with more than 12 years of higher education leadership experience – the last eight of which were spent in development and alumni positions at Oregon State University. Since 2015, he's worked as associate director of development for the school's Honors College and scholarship initiatives. Previously, Michael served for two years as assistant director of development for Oregon State's regional programs, for which he traveled regularly to California and Arizona to visit with major gift prospects and major gift donors. Prior to his employment in OSU's development office, he worked as the business development director for the Oregon State Alumni Association from 2010 to 2013. Michael also worked as Portland regional director for the OSU Alumni Association in 2011-12, managing all aspects of event programming, budgeting, supervision and planning of association events in the Portland metro area. His career in higher education began in 2006, when he worked as a graduate assistant for alumni clubs, college relations and multicultural programs in the University of Arizona Alumni Association. The following year, he began a three-year tenure as director of membership and marketing for the University of California, Irvine's Alumni Association. Michael holds a master's degree in public administration, with a concentration in local government and nonprofit management, from the University of Arizona Eller College of Management (2007) and a bachelor's degree in psychology from California State University, Long Beach (2001). He lives in Portland with his wife Katie and daughter Simone and attends Westside: A Jesus Church.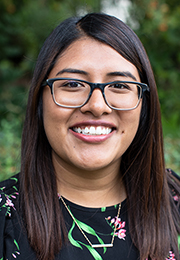 The IDEA Center has hired Mitzi Martinez as a career and academic planning coach. An alumna of George Fox, she has worked the past year as a graduate assistant in the student programming and activities department at Biola University in La Mirada, California. Before that, she worked as a graduate assistant in the intercultural life department at George Fox in the summer of 2017. Mitzi also gained higher education work experience as an assistant residence director for residence life at Azusa Pacific University (2016-17), as a resident assistant for residence life at George Fox (2015-16) and as an administrative assistant in George Fox's academic affairs department (2015-16). She earned a master's degree in college counseling and student development from Azusa Pacific University in 2018 and holds a bachelor's degree in business management from George Fox (2016). Mitzi recently moved to Newberg and is excited to join the community.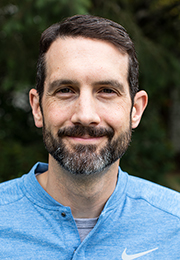 Keith Schneider, who worked at George Fox as director of housing from 2011 to 2015 and as an area coordinator the four years before that, has returned to the university to serve as the assistant director of campus recreation in the new Hadlock Student Center. For the past three years he managed operations at Nike's Rock Gym in Beaverton, overseeing setting, maintenance, staff scheduling and classes. Also, since 2015, he's run the rock climbing business he cofounded, Beyond the Wall Climbing. While at George Fox, Keith was a walkabout emergency response coordinator (2011-14), and between 2001 and 2010 he was a Walkabout wilderness guide at Warner Pacific College and George Fox. He also gained higher education experience as director of leadership development and student programs at Warner Pacific (2004-07). He holds a bachelor's degree in civil engineering from Oregon State University (2001) and a bachelor's degree in applied science from George Fox (2000). Keith lives in Newberg with his wife Laura. They attend Newberg Emerging Friends.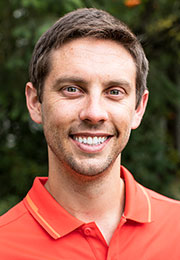 Brett Meyers has joined the George Fox community as the coordinator of student programs, a new position that provides coordination, training, programming and vision for a variety of Office of Student Life programming initiatives, including oversight and advising of student clubs and organizations as well as training and support for student leaders and faculty/staff advisors. For the past six years, Brett has worked as director of marketing and admissions and school programs at Westside Christian High School in Portland. Concurrently, from 2011 to 2014, he was on the discipleship steering committee for The Master's Plan, a group responsible for planning discipleship conferences at Washington Family Ranch in Central Oregon. Previously, from 2009 to 2011, he was director of operations at the Door of Hope Church in Portland. Brett earned a master's degree in theology from Wheaton Graduate School in 2009 and a bachelor's degree in communication studies from Westmont College in 2005. He lives in Tigard with his wife Kelsey, a George Fox alumna, and the couple is expecting their first child in November. They attend Colossae Church.
Brad Weldon (IT), Christopher Parks (Library), Tanya Erskine (Plant Services) and Charles Allen (Plant Services) have left the university.