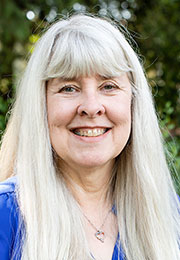 After a four-year absence, Becky Jensen has returned to George Fox to work as an executive assistant in the College of Education. She has worked the past three years as an accounting specialist for ProAmpac of Portland, a global flexible packaging company. Before that, she worked at George Fox for six years (2008-14) as an administrative assistant in the College of Business. Becky earned a bachelor's degree in literature from Multnomah University in 1986. She lives in Newberg with her husband, David. They have three sons – Nathanael, Zachary and Nicholas – and two daughters-in-law, Liz and Maya. Becky and David attend Crossridge Church in Sherwood.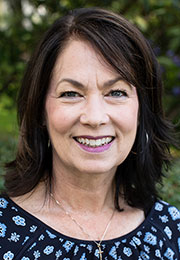 Nancy Schifferdecker joins the university this summer as an executive assistant to Joseph Clair, the newly named dean of the College of Christian Studies, Liberal Arts, and Honors Program. She arrives from working as the program coordinator for the Columbia Basin Federal Caucus, a consortium of 10 federal agencies working on complex regional issues involving natural resources. Nancy has decades of experience in the performing arts, most recently working with high school students as a choral and musical theater director at Horizon Christian High School in Tualatin. She is well versed in event planning, writing and meeting facilitation. Nancy holds a bachelor's degree in communications and music from Linfield College and is a proud fourth-generation Oregonian. She has two grown children – Sam, a 2014 alumnus of George Fox, and Kate – and lives in Sherwood with her husband Jack, a corporate finance attorney.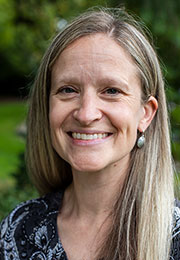 Mindy Mickelson joins the athletics department as a compliance officer and office manager. A 1996 alumna of the university, she has worked most recently as a substitute instructional assistant at Middleton Elementary School in Sherwood since December. Previously, she was a training administrative assistant at Metro in Portland (2016) and a training operations specialist (2013-15), facility coordinator (2011-13) and traffic coordinator (2009-11) at A-dec in Newberg. She also held management and logistics positions at companies in Portland and Lake Oswego from the mid-1990s to the mid-2000s. Mindy earned a bachelor's degree in business and economics from George Fox, and she was a competitor on the school's track and cross country teams. Her maiden name was Fox, and she has three ancestors – a grandfather, great-grandfather and a great-great-grandfather – who were named "George Fox." She lives in Sherwood with her husband Steve, a 1995 George Fox graduate, and two children, Kendall and Isac. The family attends Horizon Community Church.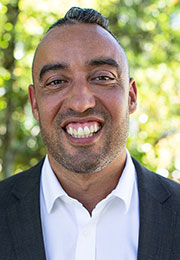 Jesse Luke Richards has joined the IDEA Center as an employer relations manager. His most recent work experience is relevant to his new position. While completing his master of philosophy degree at Oxford in 2017, he served as a Junior Dean for Scholarship and Christianity in Oxford, where he advised and mentored students and put on workshops for undergraduate students regarding best practices for applying to graduate school, jobs or internships. Jesse also gained employer networking experience with Children of the Nations in Seattle, for which he networked with for-profit and nonprofit organizations to create internship opportunities for college students. He has extensive experience networking with private and public entities to enhance the reputation of an organization and to streamline opportunities for students. He states he is passionate about developing career and internship opportunities for students and would enjoy thinking creatively, and networking widely, to create avenues for George Fox students to find their lifelong vocational calling. Jesse holds master's degrees in theological disciplines from Western Seminary, Acadia University and the University of Oxford. He lives in Newberg with his wife Carissa and their new daughter, Sarina (11 months).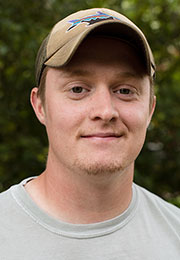 The Office of Plant Services has hired Matt Williams as a groundskeeper. He served previously in the infantry with the U.S. Army, working as a rifleman and radio telephone operator (2015-18). Before that, he was employed in the summers of 2012 through 2015 as a grounds maintenance worker for Camp Yamhill in Yamhill, Oregon. He lives in Newberg with wife Cassidy and attends the Newberg Church of Christ.
After 40 years of service to the university, Clyde Thomas (Plant Services) retired at the end of June. He plans to continue conducting native plant research studies in his beloved Hess Creek Canyon and looks forward to doing more mountain climbing and spending time with his wife Carol. He will remain connected to the university as a volunteer.
Karen Carskadon (Education), David Green (Marketing Communications), Randy Dalzell (Head Cross Country Coach), Sandra Banta-Wright (Nursing), Kearsten McCoy (SpIL), Janet Ellis (Employee Empowerment), Michelle Kang (PsyD), Patty Findley (Athletics) and Chuck Conniry (Academic Affairs) have left the university. Kearsten has left the SpIL office but will remain at the university until mid-September to assist with Serve Day planning.