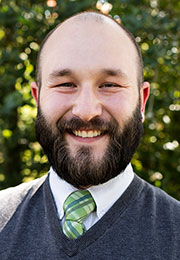 Alumnus Jordan Moody has joined the student accounts office as a student accounts specialist on the Newberg campus. For the past year he has worked as a substitute teacher in the North Clackamas School District, and the year before that he was a teacher candidate at Rex Putnam High School in Milwaukie. While a student at George Fox, Jordan was employed in the music department as a theory assistant, working with fellow students to assist them in their academic pursuits. He earned both a bachelor's degree in music (2015) and a master of arts in teaching degree (2017) from George Fox. Jordan lives in Newberg.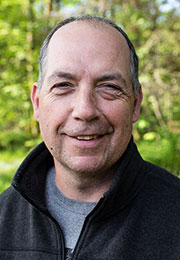 The athletic department has hired Craig Inglesby to develop the Bridge Network Leadership Program, a mentorship initiative for student-athletes. He arrives after serving 20 years with Young Life, a parachurch outreach ministry. He spent 19 years at the Washington Family Ranch assisting in the restoration and renovation of the former Rajneesh compound in Central Oregon. His Young Life career allowed him to do roles that incorporated recruiting, fundraising, camp operations, risk management and mentoring. During the summer of 2017, Craig and his wife Kathi moved to Newberg with their family to establish a Young Life presence on the George Fox campus. Craig brings a passion to invest in students, experience in developing leaders, and a heart to work collaboratively.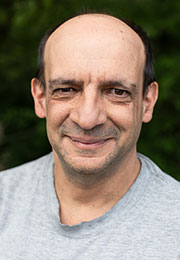 The plant services department has hired Louie Olivares as a painter. For the past five years, he's worked as a merchandising execution associate for Home Depot in Sherwood. In addition, since 2010, he has served as director of school ministry at Countryside Community Church in Sherwood. Louie worked previously as an assistant teacher and substitute teacher for the Community Action/Head Start program in Washington County, Oregon (2009-10). Previously, he was a missionary to Costa Rica with Alternative Missions International in the mid-2000s. He attended Marylhurst University in the mid-1980s and holds a certificate in youth ministry from Fuller Theological Seminary (2001). Louie lives in Tualatin with his wife, Evenia, and daughter Lea. They attend Cedar Creek Church in Sherwood.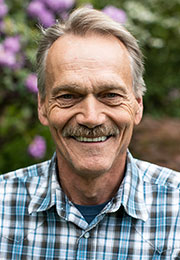 Chuck Rouse has joined Plant Services as a groundskeeper. He arrives with more than 20 years of experience in the landscape and construction fields, including everything from project labor to site management. He most recently worked as a mechanic at Bailey Nurseries in Yamhill, Oregon (2018) and, before that, was employed as a foreman at American Sprinkler Repair in Spokane Valley, Washington (2016-17). He also worked for eight years (2008-16) as a mechanic and shop manager for Pohl Spring Works of Spokane. He attended school at Spokane Community College. Chuck lives in Newberg with his wife of 31 years, Karolee. Chuck's son and his family also live in Newberg.
After seven years at George Fox, Paula Hampton (Christian Studies) is leaving the university on May 15. She plans to continue working as a freelance editor and looks forward to a slower schedule and regaining some balance in life and health.
The following faculty members are retiring this spring/summer or leaving George Fox to pursue other opportunities: Beth LaForce (Education), Charlie Kamilos (Library), Patrick Allen (Education), Bob Simpson (Counseling), Rand Michael (Counseling), Tom Head (Business), Byron Shenk (Athletic Training), Juliette DeSoto (English), Arden Schellert (Sociology) and Laura Simmons (Seminary). Juliette will return to teach at the university on an adjunct basis.