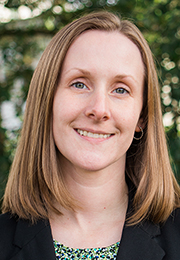 Janet Ellis joined the Office of Employee Empowerment this month as a payroll specialist. She brings with her 18 years of payroll experience. For the past three years, she has worked as a senior payroll specialist and payroll supervisor for Xenium Resources in Tualatin. Prior to that, she spent more than nine years as the payroll and benefits manager for ProGrass Inc. in Wilsonville, as well as six years as a payroll specialist for Hollywood Entertainment Corporation. She has also been volunteering as the treasurer for a local ministry, Lutheran Latino Ministries, since 2008. She studied accounting and business administration at Chemeketa Community College in Salem. Janet lives in Sherwood with her husband, Dan, and stepson Eric. She attends Countryside Community Church in Sherwood.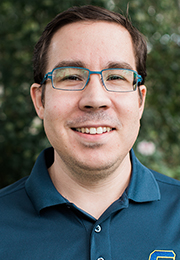 Spencer Hadduck joined the university last month as a media specialist in the IT department. Since 2015 he has worked as the creative director for Walk Creative, a Christian media company that specializes in video content for churches and other religious organizations. In addition, he has worked as an AV technician for GCA Services Group, responsible for setting up equipment and facilitating audio-visual needs in the primary meeting space for Cambia Health Solutions in Portland. Previously, Spencer was a part-time AV technician for the Red Lion Hotel in Jantzen Beach (2015-16) and a sound designer, production mixer and metadata specialist for Funnelbox Productions of Oregon City (2012-15). He holds a bachelor's degree in film and video production from Pacific University (2010). Spencer lives in Oregon City and has two children, Vivienne (5) and Asher (3).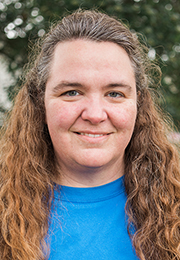 Plant Services welcomed Crista Kiefiuk Yates as a custodian last month. For the past year and a half she worked as an administrative assistant for the East Salem Seventh-day Adventist church, where she attends church with her family. Prior to that, she worked for two and a half years as a food service worker at an elementary school in Salem (2013-16) and worked for more than 11 years as a gymnastics coach in Salem (2002-13). Crista earned a bachelor's degree in psychology, with a minor in music, from Western Oregon State College in 1996. She lives in Keizer with her husband Corey, and they have two children: Caleb, a freshman at George Fox, and Caitlyn, a sophomore at McNary High School.
Barbara Bokenyi (Adult Degree Program) is retiring from the university. Her last scheduled day at George Fox is Feb. 28.