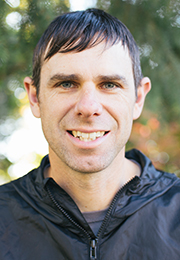 Josh DeGraff joins Plant Services this month as a groundskeeper. A landscape specialist with nearly 15 years of experience, he worked the past year doing landscaping projects and clean water services work for various pump stations throughout Washington County. Before that, he worked for 13 years as a landscape foreman and technician for Winterbloom Inc., serving as a crew leader, foreman and technician for various residential projects that included all phases of landscape construction and maintenance. Josh is a licensed landscape construction professional (2005-present) and earned landscape technology credentials at Portland Community College in 2003. He lives in Beaverton with wife Kristin and has three girls: Miriam (12), Eliza (10) and Lia (8). The family attends Sonrise Church in Hillsboro, where he plays drums on the worship team. Outside of landscaping, Josh has a passion for bicycles. Currently, he is a part-time bicycle mechanic and has experience working full time at a bike shop in Portland.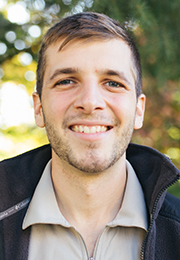 Plant Services welcomes James Dezellem as a custodian this month. For the past two years, he worked as youth director at Yamhill Christian Church, planning and leading events and programs and mentoring teenagers in the community. He also worked in 2015 as a carpenter for All Building Construction, working with a team building everything from decks and fences to full-fledged remodels and new custom buildings from the ground up. Previously, James worked as a line trainer for TriMet (2013-15) and was an assistant director for a small nonprofit, Empowered Kids. He earned a bachelor's degree in business administration from Eastern Oregon University. James lives in Carlton with his wife Marie and attends Yamhill Christian Church.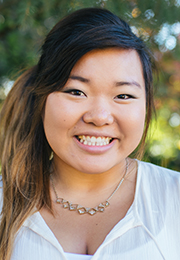 The student accounts office has hired Ji Haverda as an account specialist to serve students whose last names begin with A through K. For the past three years, she has worked as an office manager and as head wedding photographer for Imogen Works Photography. Prior to that, she was a challenge course facilitator in the guest services department of Washington Family Ranch, a Young Life camp based in Antelope, Oregon, in 2013-14. Ji gained higher education experience as an office specialist and web designer for the Campus Ministries Department at Hope College in Holland, Michigan, from 2009 to 2013. She also worked as a travel photographer for The New York Times' online publications in 2011-12. Ji lives in Newberg with her husband, Corey.