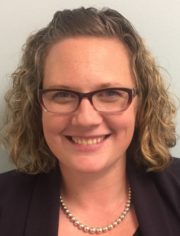 Nichole Drew, a talent development manager the past four years with Enterprise Holdings Inc. who has 13-plus years of management and human resources experience, joins the university as its first director of employee empowerment. She will be a key leader in the university's new Innovation and Empowerment division, which aligns employee empowerment (formerly HR), information technology, data analytics, strategic planning and innovation. As the employee empowerment leader, Nichole will give special focus to talent development and hiring. She will also oversee the main HR functions of the university. She joins George Fox after overseeing talent development and leadership training efforts with Enterprise Holdings Inc. for Oregon and Southwest Washington since May of 2013. Previously, she worked for five years as an area rental manager for Enterprise Rent a Car, overseeing 60 employees at eight locations. Nichole earned a bachelor's degree in communication studies from Portland State University in 2003 and was a four-year student-athlete at the university, earning a scholarship in softball and serving as a team captain. She lives in Newberg with her husband Chad and their children Austin (7) and Avery (2). The family attends Family Life Church in Newberg.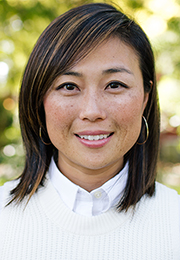 Michelle Kang joins the PsyD department as a program coordinator this fall. She worked previously as an office manager for Kang and Associates Physical Therapy Inc. of Ventura, California, from 2005 to 2013. Prior to that, she was director of conference services for the C.S. Lewis Foundation of Redlands, California, in 2003. Michelle earned a bachelor of business administration degree in economics from Georgia State University's J. Mack Robinson College of Business in 2000. She lives in Newberg with Daniel Kang, an assistant professor in the university's doctor of physical therapy program, and their three daughters, Lauren, Claire and Grace.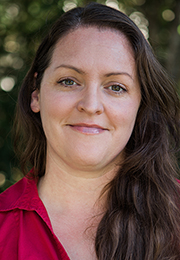 The library on the Newberg campus has hired Christy Smith as a part-time public service library assistant. For the past year she volunteered at Homeward Bound Pets, an animal shelter in McMinnville. She also volunteered in the past in the Vancouver Public Schools system (2011-12) and at Eisenhower Elementary School (2009-10) in Vancouver, Washington. Christy lives in McMinnville with her husband Ken and their children Michael and Jasmine. The family attends Family Life Church.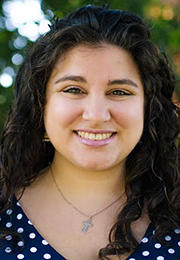 The university welcomes Anna Sophia Ziton as an executive assistant in the president's office. For the past two years she has worked as the head secretary for the Woodburn Academy of Art, Science & Technology in Woodburn, Oregon, where she did both clerical work and helped organize major events. Previously, she did some voice acting work in Saint Petersburg, Russia, and was an English as a Foreign Language (EFL) teacher in Moscow, Russia, in 2014-15. She also taught Spanish and Russian as an assistant teacher in Kenyon College's Department of Modern Languages and Literature from 2011 to 2014. Anna Sophia earned a bachelor's degree in modern languages and literature from Kenyon College in Ohio in 2014. She lives in Woodburn and attends St. John the Baptist Greek Orthodox Church in Beaverton.
After nearly 11 years working directly with alumni and donors, Robby Larson is leaving George Fox to become the vice president of advancement at Multnomah University in Portland. In parting, he shared these thoughts: "Serving the George Fox community for this past decade has been a true privilege. I am immensely grateful for all the incredible alumni and friends who support this place. It's exciting to think of how God might work through each of these people to impact the next 125 years at George Fox." Robby's last day at George Fox is Thursday, Oct. 5.
Ashley Walker (MBA Programs Coordinator) is leaving George Fox on Oct. 11. She will be working at the University of Oregon's Portland campus as an event coordinator.