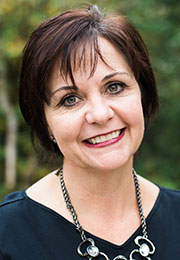 Michelle Dawson joins the university as director of university events this fall. She arrives from Pepperdine University, where she worked from 2012 to 2014 as a special events coordinator. Prior to that, Michelle was an executive event coordinator for the Office of the President at California State University San Marcos (2008-11). She also has extensive experience in event planning for wedding venues, florists, a bridal store and other businesses. Michelle earned a bachelor's degree in communications from Illinois State University (1996) and holds a certification in wedding and event planning from San Francisco State University College of Extended Studies (1998). She lives in Newberg with her husband Brian and has two children: Sabrina, studying at Westmont College, and Drake, a student at George Fox.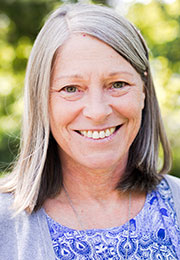 The university welcomes Lorie Brubaker to work part time as coordinator of George Fox's Science Outreach Program. She has worked the past five years as a teacher at Veritas School in Newberg, providing instruction in nine subject areas. Previously, she was an educational assistant in the reading programs at Dundee Elementary School from 2005 to 2010. Lorie also gained classroom experience as an educational assistant at Mountain View Middle School (2004-05) and at Renne Middle School (1992-96), both in Newberg. She earned a bachelor's degree in liberal studies from California State University, Long Beach in 1987 and a Master of Arts in Teaching degree from George Fox in 2011. She lives in Newberg with her husband of 35 years, Tim, and they have three children: Dana (a George Fox nursing alumna), Luke and Paul. Lorie and Tim attend Grace Baptist Church in Newberg.
Brenn Borror (Marketing Communications) left the university Sept. 12 to move nearer to his fiancée, who is in a five-year graduate program (PsyD) at Biola University. He will be assuming the role of creative director at the Christian company Convene.
Trey Watt (Plant Services) has left the university as a groundskeeper but remains an assistant coach with the George Fox baseball program.
Jon Gemeroy (Plant Services) left George Fox in mid-August to further his education.
Dale Journey (Plant Services) is no longer with the university.
Terry Peters (Plant Services) left the university in late July to work at Schnitzer Steel, located closer to his home.
Mike Rader (Plant Services) retired from George Fox Aug. 31 after 22 years of service at the university.
Patti Cooke (Plant Services) is retiring from George Fox. Her last day will be Oct. 2.