We are pleased to announce that the Library now offers online access to the Anchor Yale Bible Dictionary!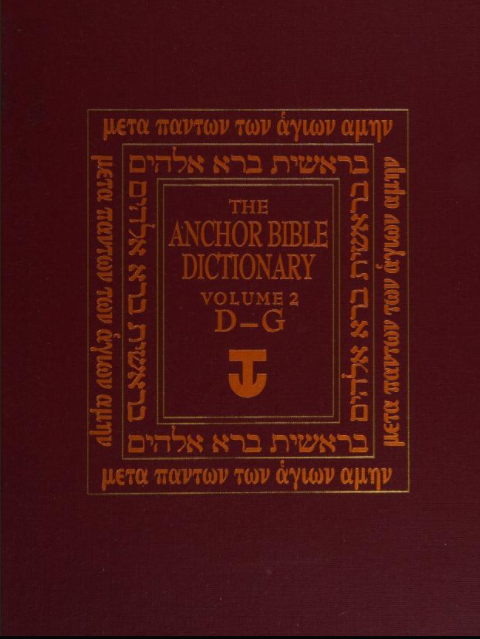 What is the Anchor Yale Bible Dictionary?
The Anchor Yale Bible Dictionary (AYBD) is one of the gold standard reference works for Biblical studies. With more than 6,000 entries and nearly 1,000 contributors, it offers an interdisciplinary interfaith exploration of the Bible in terms that are easy to understand, and refers readers to deeper scholarship in the field.
Researchers may be familiar with the beloved red-bound six-volume dictionary of the Bible that can still be found in the library print collections (on the second floor of Murdock Library and in the Seminary Reference collection at the Portland Center Library). 
Who Might Use the Online Anchor Yale Bible Dictionary?
The online version offers access to the AYBD from any location with internet access via George Fox login credentials. Primary users might include students and faculty at Portland Seminary or in the School of Theology, but the AYBD is an excellent tool for individuals who want to learn more about the historical or cultural contexts of common biblical places, names, and concepts.
Why Use the Online Version?
Aside from offering access to the AYBD to researchers who do not live locally to our print collections, the online version offers several functions that may be of interest. In addition to a browsing function similar to using the print copy, the online AYBD allows full-text keyword searching. For example, there is no entry for "linen", but a keyword search for the term results in entries including "Twined Linen", "Hangings", "Dress and Ornamentation", and "Embalming".
In addition, references listed in online entries include a "Find in a Library" link that searches for the citation in the George Fox University Library, making it easier to dig deeper into topics of interest.
Questions? Contact librarian Kate Wimer, or Ask Us!