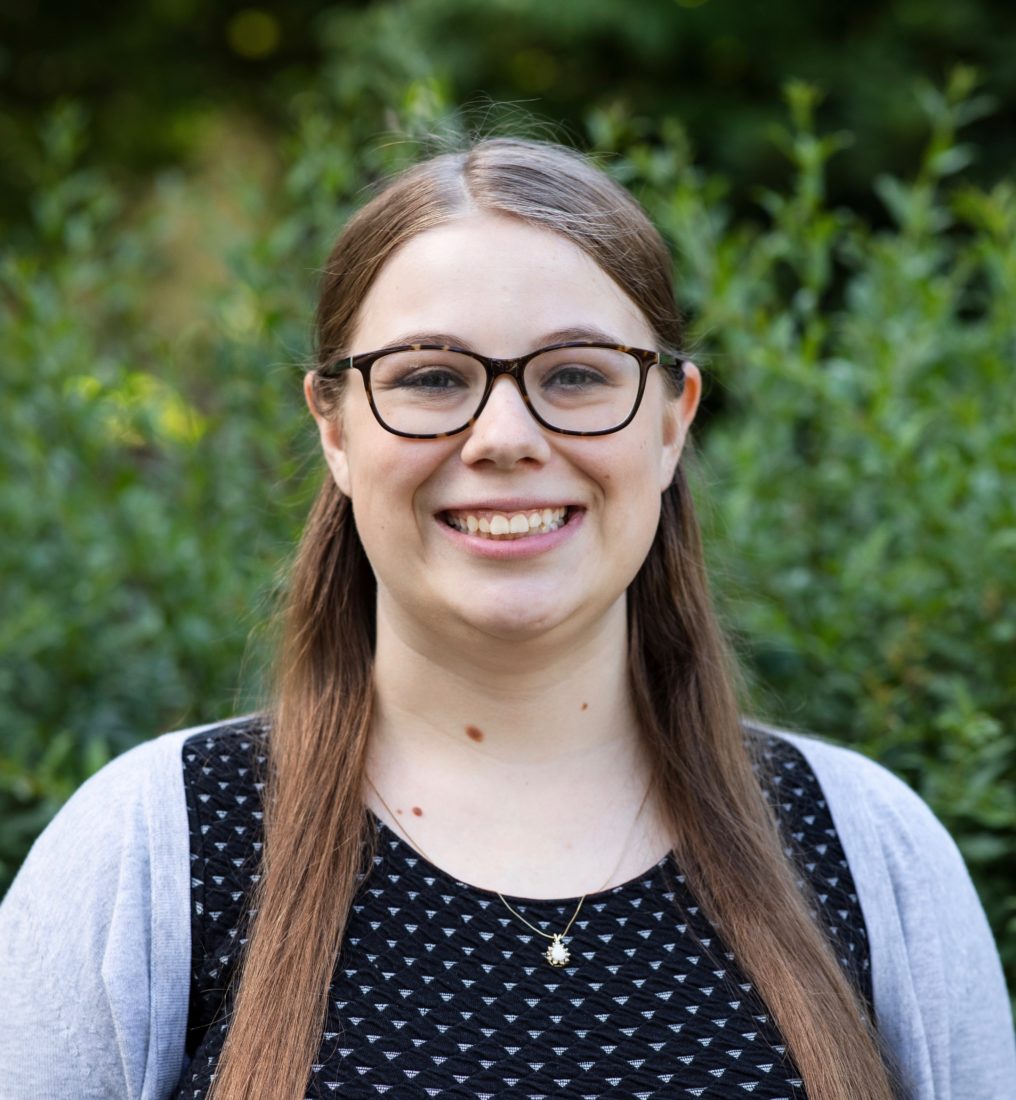 The George Fox University Libraries welcomes Jenny Bruxvoort, MSLIS, as a Research and Instruction Librarian and Assistant Professor.
Jenny arrives from the University of Illinois Library in Urbana, Illinois, where she served as a graduate assistant in library assessment since August of 2017. As part of her employment, since December of 2017 she has worked on an independent research project for which she gathered and coded data on the portrayal of librarians in college science textbooks – a study she plans to publish. Jenny also gained library experience as an Atkins Fellow for assessment and analytics in the University of North Carolina at Charlotte's J Murrey Atkins Library in the summer of 2018.
She has a master's degree in library and information science from the University of Illinois Urbana-Champaign and holds a bachelor's degree in political science from Calvin College.
Jenny will serve as librarian for English, Theatre, Music, History, Politics, International Studies, Sociology, Liberal Arts, and the William Penn Honors Program.
Welcome, Jenny!