We are Bruins from George Fox University on Vimeo.
Men's Baseball: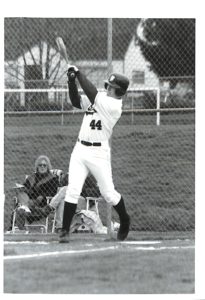 Men's Baseball began in 1903. George Fox has long taken pride in its baseball team and grew especially fond of the program when it experienced a period of consistent victory in the early 2000s. The team participated in 8 NCAA Division III National Tournaments, won 10 Northwest Conference Championships since 2000, and achieved 8 top 25 national rankings during the decade. All of this culminated in 2004 when the team won the NCAA Division III National Championship. 
Men's Basketball: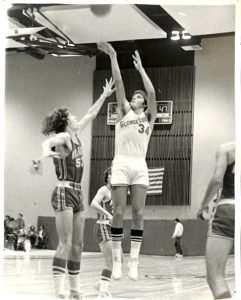 The basketball team began in 1898 but without proper facilities, they did not participate in games against other colleges.  In 1904 the students came together and built a new gymnasium that would allow other collegiate teams to compete on campus, and throughout the century the team saw good success. In 1988 and 2000 they made it to NCCAA National Tournament and have had 2 NBA draft picks.
Football: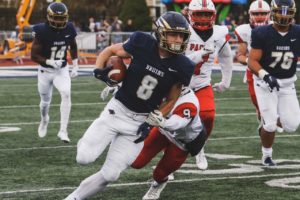 Began in 1894 as Pacific College, the football team saw good success. They had 1 post-season tournament appearance in 1960 at the Crusader Bowl. Only a few years later the program was discontinued in 1969, but was brought back in 2014. Since then, the team has had three winning seasons out of the last four, have been contenders for the conference championship, and have had 1 NFL draft picks.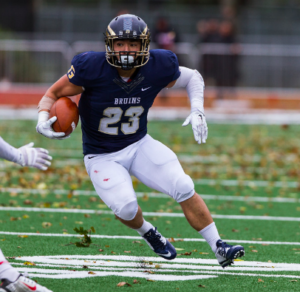 Men's Golf: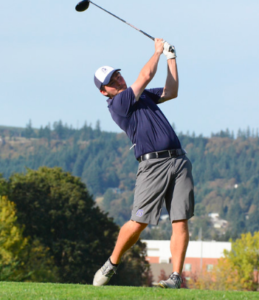 The Men's Golf program began in 2008.  Although there have been no conference titles since its beginning, the Men's Golf team has significantly improved its performance each season, and are right on the cusp of being the top team in the conference.
Men's Soccer: 
Men's Soccer was established in 1969 to replace Football as the fall sport. They brought home three NCCAA championships in 1988, 1990, and 1991. By 1993, George Fox Men's Soccer had secured a top 25 ranking, and have since had 11 players sign professional contracts.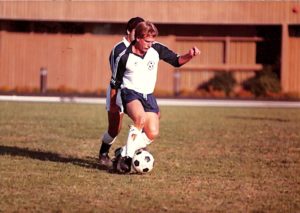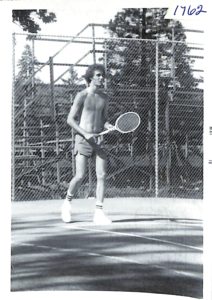 Men's Tennis: 
The GFU Men's Tennis program started in 1897, and became a varsity sport in 1966. They have had 5 NWC Tournament appearances since 2012 and have produced 2 All-American Athletes. 
Men's and Women's Track and Field: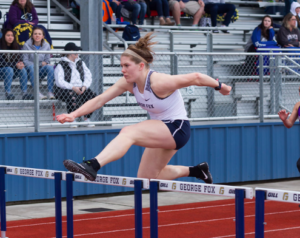 Pacific College's first men's track meet was against Willamette University in 1896. It wasn't until 1964 that a women's program was included. Since then, the women have won 6 NWC Conference Championships and the men have won 1 – with both programs regularly sending athletes to compete at Nationals. In total, the George Fox Track and Field program has produced 130 All-American athletes. 
Women's Basketball: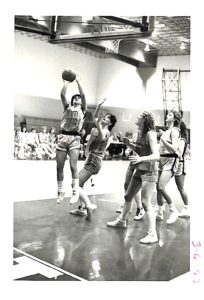 Women's Basketball began in 1938.  From 1964 to 1968, the women's team won the Women's Conference of Independent Colleges title four years in a row. In the following years, the team has had 24 straight winning seasons, made it to the NCAA III Tournament "Final Four"  three times, competed in the NCAA III National Tournament 13 times, won 11 Northwest Conference Championships, and has had a top 25 national ranking 13 times. Perhaps the greatest achievement of this prestigious program was the Bruins' 2009 undefeated season during which they won the NCAA Division III National Championship. 
Men's and Women's XC: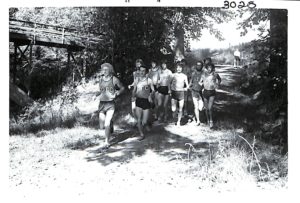 In 1966, the Men's XC program was created. They placed fifth in the NAIA National Championships in 1990 and have since made it to 8 NAIA Men's National Meets with 5 top 10 finishes. Women's cross country was added as a sport in 1979. In 1988, the Women's XC team won the NCCAA national title and in 1990 they placed sixth in the NAIA national championships.
Women's Golf: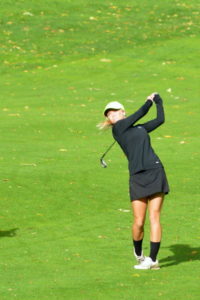 Women's Golf began in 2007. Only two years later the team began to see success. Following the 2009 season, GFU Women's Golf has seen nine consecutive winning seasons, eight NWC championships, eight top 25 national rankings, have been the only NWC team to finish in the top 10 at the National Championship Tournament five times in the last five years, and a second place finish at the NCAA III National Tournament.
Lacrosse: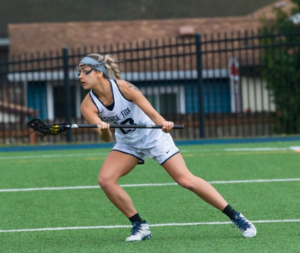 In 2014, Lacrosse became a sport at GFU. They have since had four consecutive winning seasons and two NWC Conference Championships. In 2015, Lacrosse player Miranda Edwords made the USA Select Lacrosse Team.
Women's Soccer: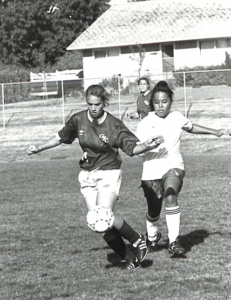 In 1990, the college introduced a Women's Soccer program which produced immediate positive results. Since then, the program has been in a period of rebuilding, but has had numerous individual All-Northwest Conference players.
Women's Softball: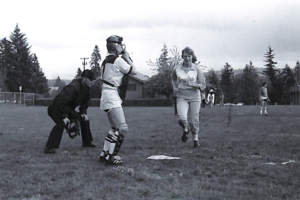 The George Fox Women's Softball program was added to the growing list of offered sports in 1935. In 1969, they had an undefeated season, and in 2016 they appeared in their first NCAA III Regional Tournament. Overall, they have had 4 Northwest Conference Tournament appearances.
Men's and Women's Swimming: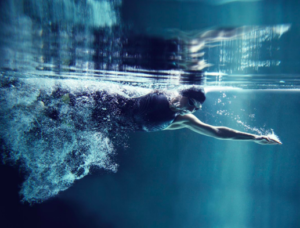 The GFU Swim program was introduced in 2017 and will begin competition in the fall of 2018 after the complete renovation of the Chehalem Aquatic and Fitness Center. George Fox Athletics are now equal to the rest of the conference terms of its athletic offerings.
Women's Tennis: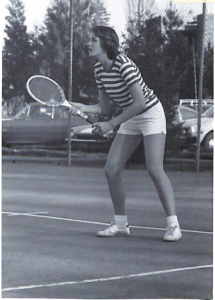 Women's Tennis began in 1912 and was one of the first sports organized for women at the college. Since then, the program has consistently found itself just out of the top spot in conference. In 2017, hard work paid off and they had their first NWC Tournament bid.
Volleyball: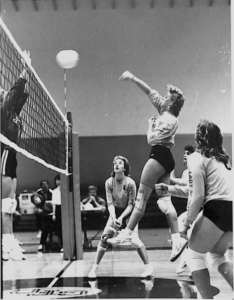 Volleyball games began at George Fox in 1924.  As early as the 1965 undefeated season, George Fox's volleyball program has achieved success. This program claimed the National NCCAA Title twice –  once in 1984 and again in 1987. 1998 marks the only time a GFU volleyball team reached the NAIA National Tournament, in which they placed 10th. In the same season, they brought home the Northwest Conference Championship for the first time in the sports' history.