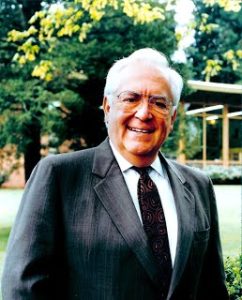 In the mid to late 1960s, George Fox College began the process of seeking a successor for Milo Ross, who was soon to retire. From this search, they ultimately selected David LeShana who started his time at George Fox as a vice-president working underneath President Ross (though the two acted more as co-presidents).
Fun Fact: From 1972-75, the college had a campus in Alaska
As the college came under his leadership, LeShana proposed four elements that he thought were necessary in order to attain academic and spiritual excellence: understanding God's Word, openness to the Spirit, common commitment, and authenticity. Under these guidelines, the college experienced significant growth. Although the total debt was over $375,000 ($2.4 million in 2020) when he assumed leadership, LeShana was able to raise over $500,000 ($3 million in 2020) through a fundraiser entitled Valiant 500. Completed in 1972, this program left the school debt-free and even a surplus remained. By 1978, George Fox College was able to offer 25 different majors, employ many more faculty than in previous years, and accommodate over 560 students.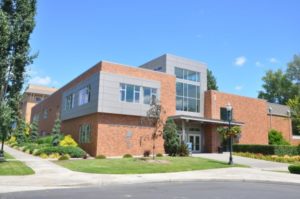 From 1970-1995, students participated in the annual raft race
During the LeShana presidency, several new buildings were constructed. With donations from James and Lila Miller, Coleman Wheeler, and a large donation from the Murdock Trust, the college was able to construct Wheeler Sports Center in 1977. Containing an athletic complex and a gymnasium, this building replaced Hester Gymnasium, which was promptly renovated to become the Ross Center. The college also added the Hoover Academic Building and Macy, Sutton, and Carey residence halls in 1980. As the school grew, it became apparent that the auditorium located in Wood-Mar no longer fit the needs of the college. As a result, funds were raised to construct Bauman Auditorium, named after William and Mary Bauman because of their service as trustees and their large donation.