Did you know that you can access materials way beyond what you find at GFU & Summit libraries in Primo?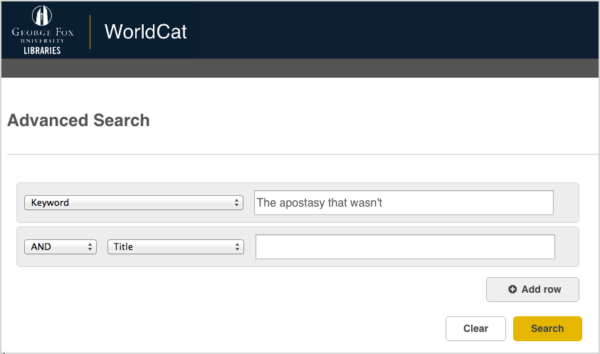 A significantly cleaner and more user-friendly interface is now available for WorldCat, the massive library search system with records from thousands of library collections in the U. S. and Canada.
It's recommended that you search for physical materials George Fox Primo first, as you'll get items much faster if Fox or one of our Summit partners has it available.
However, WorldCat is a great source for locating print books and media that are difficult to find.  As the name suggests, it is very broad in scope, both in terms of geography and subject area coverage.
You can request WorldCat materials through the Library's interlibrary loan (ILL) service.  Submit requests from within the WorldCat record, or by manually completing the web form at ill.georgefox.edu.