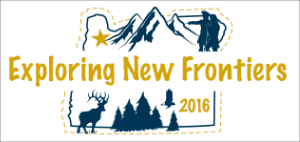 Last week George Fox hosted the 60th Annual Conference of the Association of Christian Librarians (ACL) a professional association made up of evangelical library professionals from across the U.S. and abroad.
Over 150 attendees enjoyed a full week of workshops, presentations, community worship, shared meals, prayer walks, games and sightseeing.
This was the first group to use the university's new Canyon Commons facility, which was
lauded both for its aesthetic beauty and its functionality.
Post-conference feedback has been very positive, with some veteran members ranking it among the best ACL conferences ever.
Here's a Facebook post from ACL president Frank Quinn: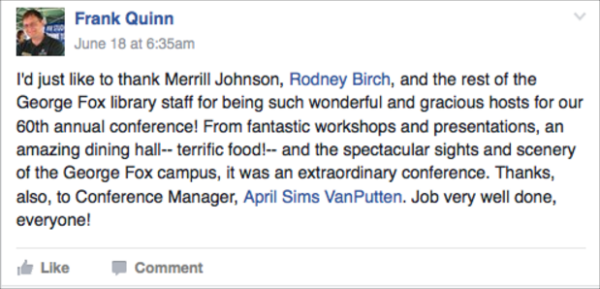 Big thanks to our colleagues in Event Services, Bon Appétit, Plant Services and all others around campus who worked hard serving our guests!
Check out photos from the conference, as well as this video made by an attendee: