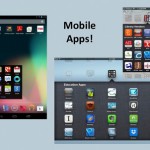 Reference & Distance Services Librarian Robin Ashford recently published an online guide to apps for mobile devices that help with doing library research and other academic work.
Dozens of apps are covered, broken up into the following categories:
Library Research
Productivity
Reading
Notes
Writing
Presenting
GFU-Specific
Miscellaneous
iPad Resources
Example from the Library Research section:
EBSCOhost
Search for and read articles on your mobile device from our popular EBSCO databases. — After installing the app on your device, it must be authenticated. Follow the instructions from the link to authenticate the EBSCOhost app. For iPhone/iTouch, iPad and Android. Free.
The guide homepage contains a feature for users to recommend additional apps, as well as Robin's contact information.
View the Guide at http://libguides.georgefox.edu/MobileApps