I move toward the window and draw back the curtain, shielding my eyes from the sunlight that pours through the window.  As my eyes adjust, I can see people wre flooding the streets and making their way to the various ivory towers scattered throughout town.  Each tower marks the residence of another Expert – those gifted in philosophy, theology, mathematics, literature, and economics among others.  I catch a glimpse of the visitors, each wearing travel worn robes.  I blink in surprise.  Seekers?  It's been so long. 
The Seekers are those who come to the Experts seeking to understand and glean something from our wisdom.  They approach us with humility, never questioning what we have to say.  My heart stops beating and my discontent is satiated as I quickly make arrangements for any who would come seeking my knowledge.  This was the one time I willingly invite and allow others to enter my tower.  They come to Seek, not to Challenge.
I move to the dais on the bottom floor and take my seat in the gilded high backed chair.  I stroke the armrest that is inlaid with jewels and gems.  I've earned this.  I've earned my seat of power.  Surrounded by my endless tomes, I revel in the power that knowledge has granted me.
Time passes slowly as I wait.  The sunlight that was streaming through the window begins to darken as the sun passes its zenith.  The candles burn low and frustration begins to stir my heart.  Does no one care what I know?  Surely there must be someone.
A knock at the door rouses my attention and I sit up straight, my heart hammering.  Clearing my throat, I call out, "You may enter."
The heavy mahogany doors creak as they open.  I need to get those hinges oiled.  A Seeker hesitantly enters the tower, their eyes wide in wonder and awe as they fall on me in my great seat.  Pride wells inside.  Yes, this is more like it.
The young Seeker approaches the dais and bows, paying proper respect.  "Oh great Expert, I come to Seek what you know."
"And I aim to provide you with answers," I say grandly.  "Tell me, do you know of the phenomenological process of Brishnish?"
The Seeker looks at me in confusion.  "I'm sorry?"
"The phenomenology of Brishnish is that our every day experience of the Brish can call us to mish mash the brashness of schlandery and vish.  You see…"
I proceed through my lecture, pouring my heart and soul into the great Retelling of Knowledge.  Although I love to collect knowledge, there is a certain joy in being able to pass it on to the next.  I'm confident that my oratory and rhetorical skills will lead me to clearly articulate all that I know so that this Seeker may take my knowledge out of the tower.  As I conclude, I gaze down at the Seeker in pride.  "Do you have any questions?
The Seeker stares at me blankly.  "I…didn't understand a word you said."
I blink in surprise.  "What?"
The Seeker scratches their head.  "Pardon my ignorance, but I'm unfamiliar with…everything you said.  Can you simplify it for me?"
My jaw drops.  "I…um…well you see, the phenomenology of Brishnish is that our every day experience of the Brish can call us–"
"You're simply repeating what you just said.  I heard you, but I don't understand.  Can you try again?"
Flustered, I push on.  "…the Brish can call us to mish mash the brashness…"
The Seeker shakes their head.  "Do you not know how to communicate your knowledge with me?  How can you expect for a Seeker to carry your knowledge and wisdom when we cannot understand?"  The Seeker rubs their eyes in frustration.  "We have been to every tower in this place today, and not one of you 'Experts' has actually taught us anything.  You spout off in these 'great and mighty' terms and expect us to understand.  You sit in your high chairs and look down on us from on high."
I stare at the Seeker in astonishment, at a loss for words.
"What good is it to be an Expert if you cannot make accessible to the Seeker what you know?"
I don't respond.
"What good are your fancy words when they have no real meaning?"
I can't respond.
The Seeker turns toward the door and stops as they prepare to exit.  Turning around, they leave me with these words: "Heed my words, 'Expert': Until others can grasp what you say, your knowledge is useless.  Knowledge may be power, but if it is not properly wielded it is simply useless strokes on a page."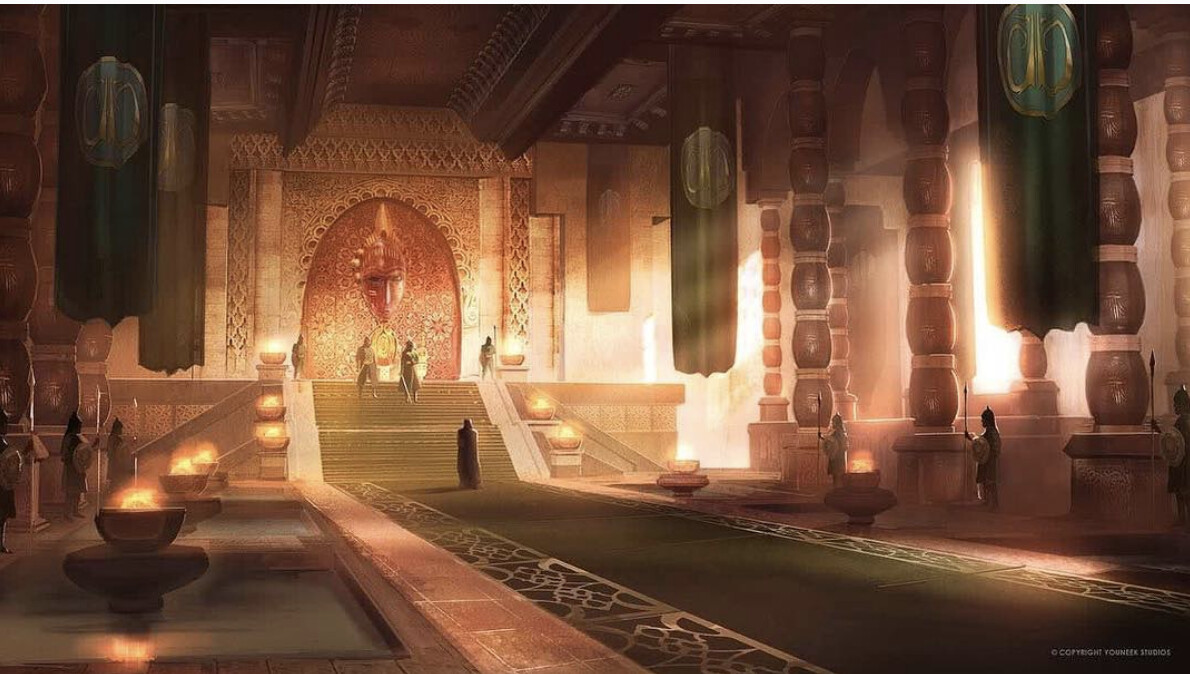 Image taken from: https://www.artstation.com/artwork/1nDD08
13 responses to "The Seeker"