Confronted by Economics: who would have thought?
"If all the economists were laid end to end,
they'd never reach a conclusion."
George Bernard Shaw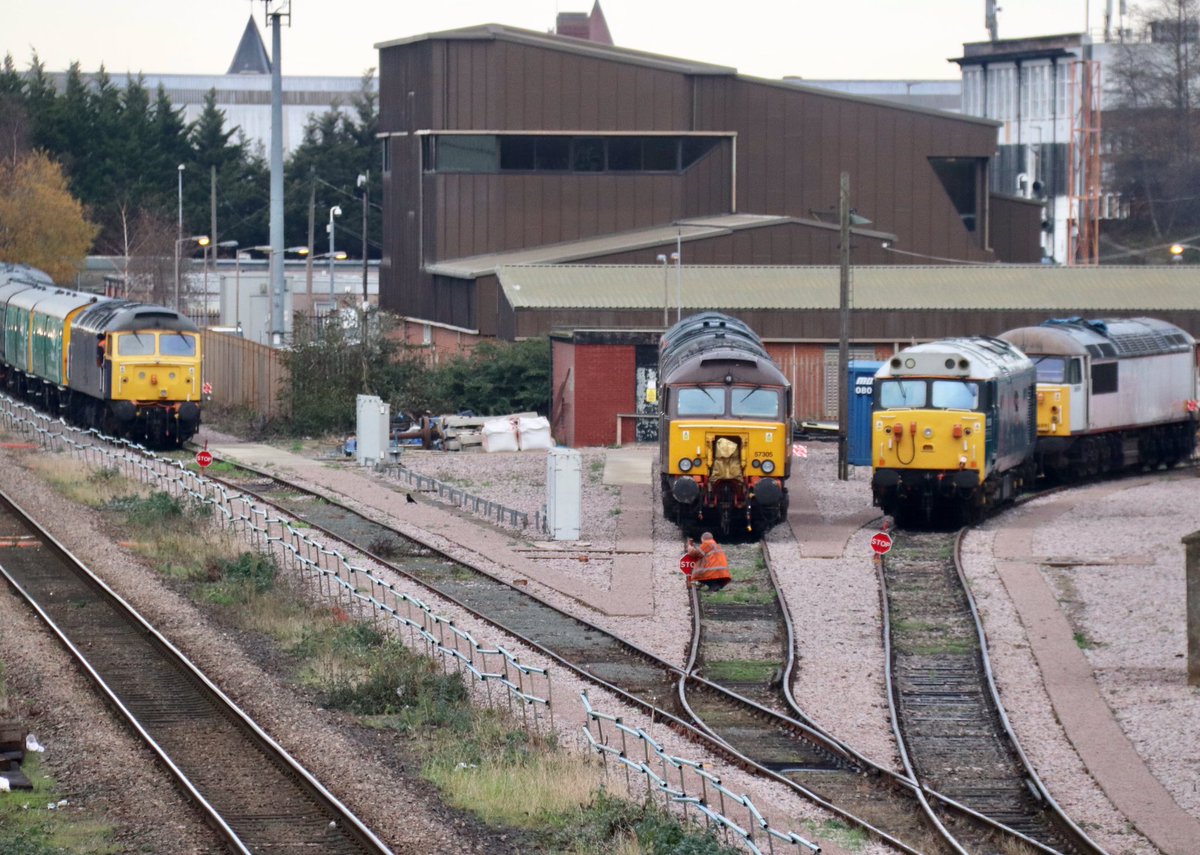 Until a few years ago, economics had as much interest to me as trainspotting; I knew such things happened and the people involved were interesting in their own way. Economists had a certain Harry Potteresque feel to them; lots of strange incantations, prophetic utterances and an eager belief that their predictions 'might' come true. If only they actually had wands.
Fast forward to 2016 and my opinion was much the same. Knowing my views on the topic my evil daughter in-law gave me a book on the subject for Christmas that year, Freakonomics: A Rogue Economist Explores the Hidden Side of Everything.[1] The book piqued my interest because it looked at the unintended outcomes of certain social activities. The opening  statement sums up the intent of the book, "…if morality represents how people would like the world to work, then economics shows how it actually works."[2] Through the process of data mining, Levitt and Dubner uncover interesting secondary responses to certain policy changes, for example, when abortion was legalised in 1970's crime decrease in the 1990's and the data revealed a strong correlation between the two.[3] The assertion may be astounding, or even offensive, but Levitt, makes an interesting and credible case for his theory. And it's this bullish and often comical approach that makes economics suddenly interesting – it's not about money or markets, it's about people.
What freakonomics did, was open me to the likes of Karl Polanyi. I remain a devotee of his brothers philosophical thinking (Michael Polanyi), and it seems the brothers were both prepared to buck the status quo of philosophical and economic thinking, though in divergent ways.[4]
Karl Polanyi and Stephen Levitt both hold that conventional wisdom usually comes from self-interest or convenience. If someone can propose a theory to explain certain "truths," too often this theory is just the most palatable or serves to fill an underlying need, because once conventional wisdom on any topic is accepted, it becomes difficult to prove otherwise. Undaunted, however, Levitt and Polanyi aren't afraid to take on some sacred cows.
The Great Transformation shows that the history of our current global economic system is premised almost entirely on Adam Smiths flawed vision of a free market economy perpetually spinning on the axis of self-interest.[5] However, the idea of self-interest is flawed. Human self-interest is rarely a balancing mechanism because it requires both equality and a consistent balance of power between all parties in order to work. [6]
At its heart the book encourages a complete rethink regarding the nature of markets; they are not principally economic, they are relational. Conventional wisdom claims that social relationship are embedded in the market, Polanyi claims the market should (as it was historically in traditional economic theory) be embedded in relationships. My first thought was of how current Christian leaders treat their collegues and indeed their people; are people ends in themselves, or are they the means to a leaders end. It's a consideration that reveals more about our theology than we care to express.
Polanyi seems to consider six areas of economic life that gave me pause for thought as a participant in God's Kingdom and as a student of Jesus. We're not supposed to summarise in this course, but today, I can't help myself.
First, all societies face the economic task of producing and providing for all members of society. Traditional economies use the non-market mechanisms of cooperation and social responsibility to provide for members who cannot take care of their own needs. Only in an unregulated market society is good education, health, housing, and social welfare services available to those who can pay for it.
Second, unregulated market economies turn the entire created order in to a commercial order of exploitation. Everything is commodity with a price tag – the air we breathe, the space above us and below, and everything around. Indeed people have positive or negative commercial value from conception to death. Gone are traditional components of trust, intimacy and lifetime commitments.
Third, Polanyi's description of the hypocritical "double movement" unveils the nature of the West's well-worn and dysfunctional economy. The unregulated market calls for no government intervention as it the market always self-levelling, yet the recent experience of the Global Financial Crisis saw the markets screaming for regulation, intervention and bailouts so the failed system could continue on its merry way, and those with power over the markets made an ongoing profit.[7]
Fourth, a certain callousness and indifference to poverty is required for efficient functioning of unregulated markets. Capitalist economics require sales, purchase, and exploitation of labour, which cannot be done without creating poverty. Perhaps most callous of all is the knowledge that market economy is used to motivate the poor workers it created.
Fifth, market economies are incredibly unstable as history has shown. Economists thought the worst of it had died off after world war two with the installing of Keynesian Thinking (strong monetary and fiscal policy that stabilised economic whiplash in difficult times).[8] After 30 years, unregulated markets flooded back with maximum aggression, and remain so.[9]
Sixth, no matter how many ways you view the marketing of market economics, it is riven with all the elements of, 'Fake News'. Market economies often misrepresented the facts so that obvious disasters were portrayed as successes.[10] The common message of modern economics textbooks is that capitalism has created tremendous wealth and unprecedented progress. A quick survey of such material on Amazon shows this to be largely true. The better truth, however, is this growth has been extremely costly. In commodifying the earth and our children we have celebrated the proceeds without reckoning the costs; the destruction of environment, animal species, and indeed human society, shows that that those costs have been far higher than the benefits.
I am no economist, and I'm suspicious of conspiracy theories wrapped in academic language. However I am a follower of Christ, and a leader in Christ's church, so from the book I get to choose between multually exclusive was of 'being' in the a leadership language of economics – and the choices are stark:
Cooperation or Competition
Intimate trust or the commercial deal
Consistent ethic or double standards
Callous indifference or creaturely responsibility
Aggressive instability or peace on earth
Transparency or misrepresentation
I not a supporter of the left or right, centrist, socialist, communist or libertarian. I am a follower of Jesus first and foremost. Everything I read I try to comprehend through the lens of Christ. It's not easy, but as a leader of other Christians it is my task. I believe in the freedom of the individual and the freedom of the state, but my conception of freedom is not to do as I, or we, please, but the freedom do to others as we would do to ourselves, as God has done for us. A freedom that chooses to to do so, because it is the good and the right. John Yoder called it, "The Politics of Jesus". I like to think of it as the church in a complex world.
Notes
[1] Steven D. Levitt and Stephen J. Dubner, Freakonomics: A Rogue Economist Explores the Hidden Side of Everything (Penguin Culture), Revised ed. (Penguin Random House, 2015).
[2] Ibid. Contents page
[3] Ibid. 3-5; 137-142
[4] Walter Gulick, "Michael and Karl Polanyi: Conflict and Convergence," Political Science Reviewer 37, no. 1 (2008).
[5] Karl Polanyi. The Great Transformation: The Political and Economic Origins of Our Time. (Boston, MA: Beacon Press, 2001), Kindle Edition 45-47
[6] Ibid. 3
[7] Ibid. 138f
[8] See Naomi Klein's Shock Doctrine for a somewhat terrifying review of economic history.Naomi Klein, The Shock Doctrine: The Rise of Disaster Capitalism, First Edition ed. (Knopf, 2007-01-01).
[9] Polanyi, "The Great Transformation: The Political and Economic Origins of Our Time". Loc 310
[10] Ibid. 233
References
Dubner, Steven D. Levitt and Stephen J. Freakonomics: A Rogue Economist Explores the Hidden Side of Everything (Penguin Culture). Revised ed. Penguin Random House, 2015.
Gulick, Walter. "Michael and Karl Polanyi: Conflict and Convergence." Political Science Reviewer 37, no. 1 (2008):
Klein, Naomi. The Shock Doctrine: The Rise of Disaster Capitalism. First Edition ed. Knopf, 2007.
Polanyi, Karl. The Great Transformation: The Political and Economic Origins of Our Time. Boston, MA: Beacon Press, 2001. Kindle Edition
13 responses to "Confronted by Economics: who would have thought?"